Tours – Travel & Tour Packages
Our Travel Vacation Tours will show you all the sights in the places you've always wanted to visit – All at the Right Price.  We book land tours by themselves, or combined with a river cruise in Asia, Europe, or South America.  We can also combine an ocean cruise with a land tour.  The possibilities are endless.   Tours may be arranged for individual, large, and small groups.  Special interest tours, such as religious, architectural, adventure, dining, cooking, hiking, or biking tours can be arranged.  We are happy to assist and take away much of the burden of planning your tour.
Check out the Tour Packages below, and Contact Us for more information, advice and bookings!
Tours
..get out there...
Do you have the travel bug? Are you looking for adventure on your next vacation. Pack your bags and grab your camera, you're going on a tour. Our vacation tours show you all the sights in all the places across the globe that you've always dreamed of traveling. Get out there and live your next vacation.
The Far East has long held a special place in the hearts of adventurous people. Its exquisite style, imperial history and stunning beauty offer a world of wonder to anyone looking to explore a new horizon.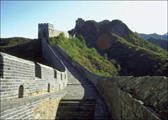 Elite Cruises and Travel has the experience and contacts to create the perfect tour of Asia, so you can explore all the highlights of each of these exotic lands
On a Trafalgar China tour, you can walk through 5,000 years of history as you discover the home of one of the world's oldest civilizations. In Beijing, you can climb the Great Wall of China, pass through the entrance to the ancient Ming Tombs and ride a rickshaw though the Old City. You'll also take in Beijing's more modern highlights, including the home of the 2008 Summer Olympics and the Beijing Opera. In Xi'an, you will visit the home of the ancient Terracotta Warriors, thousands of life-sized clay warriors buried to protect the soul of a long-dead emperor. Then, you'll visit the stunning city skyline of Shanghai, its delicate teahouses and it's world-class shopping district.
No tour of China is complete without a Yangtze River Cruise. The Yangtze is one of the world's mightiest rivers, and a Yangtze river tour with Trafalgar, Viking China Cruises, or Victoria Cruise lines will give you a first hand look as you sail through the picturesque countryside in the stunning Three Gorges region.
The Far East is so varied and so full of history, it's worth exploring more of the region on board a cruise throughout Asia. Let Elite Cruises and Travel make arrangements for you to visit everything from temples to skyscrapers on board a Crystal Cruise. The Crystal Serenity stops in Singapore, Thailand, Sri Lanka, Malaysia and India, bringing you the splendour and beauty of the region. Phuket, Thailand is known as the "Pearl of the South" and has long attracted tourists from around the world to its magnificent beaches and lush forests. Singapore is a bustling city, known as the "Crossroads of the East", having grown up on the world's lucrative spice trade. You can also sail up the Chao Phraya through the heart of Bangkok on board with an intimate cruise from the Yachts of Seabourn, or explore Thai markets or the breathtaking terraced gardens and mountains of Chiang Mai on a Globus Thailand tour.
Another true highlight of a tour of Asia is a visit to Japan. Whether you visit on a Silversea Cruise or on any other tour arranged by Elite Cruises and Travel, the mystery of Japan will soon have you under its spell. You'll explore the modern culture and the ancient majesty of Tokyo, from its dazzling nightlife to its exquisite Edo gardens; this city spans thousands of years of culture at once. In Osaka, the philosophy is "eat until you drop", so take some time to sample its famous sushi and delicious udon noodles.
Whether you are a lover of fine cuisine, a student of history, or an explorer looking for new horizons and cultural experiences, a tour of Asia can be the perfect choice for you. Elite Cruises and Travel is ready to open up the Far East by arranging your perfect vacation.
CONTACT US FOR A TOUR VACATION