Join American Queen Steamboat Company for a Uniquely American Experience
Get a Glimpse of Life in the
Antebellum South
Experience our most popular river cruise, between New Orleans and Memphis.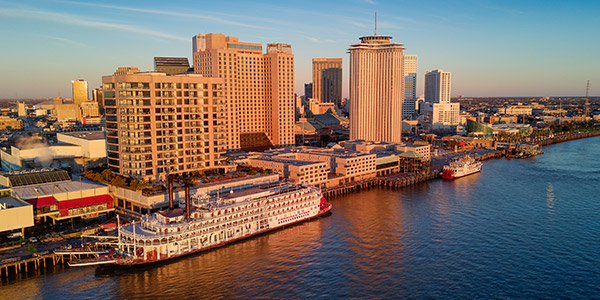 Join American Queen Steamboat Company for a uniquely American experience — a river cruise to explore the Lower Mississippi. Book a fabulous journey now on the iconic, flagship
American Queen
® 
or the elegant
American Duchess
™ to travel in comfort and luxury on a trip through living history. 
From Memphis to New Orleans, the river rolls slowly and expansively, as smooth as a Southern drawl. The bayous and woodlands along the shore create dramatic landscapes that are virtually unchanged since the days of the French fur traders. Envision life among the privileged in the antebellum era as you wander through stunningly appointed mansions and the scent of sweet magnolias wafts by from adjoining lavish gardens. Feel the warmth of not only the Southern climate, but the friendly people who live in each historic town. 
Along your journey, enjoy the highlights of each port of call on our included Hop-On Hop-Off shore excursions, and treat yourself to an optional premium experience focused on a particular area of interest. Of course, our gifted culinary teams make every onboard meal a regionally inspired masterpiece, and there's no shortage of Broadway-caliber entertainment and enriching history and culture to fill each day and night. We hope to see you soon! 
Limited cabins remain on several voyage dates!
Savings of up to $1,000 per stateroom available.*
VIEW ITINERARIES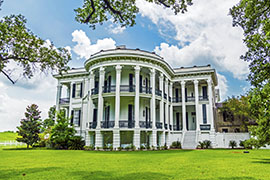 NEW ORLEANS TO MEMPHIS
Memory flows deep, and sentiment eddies and swirls along the Lower Mississippi River. Experience authentic Southern culture as you soak in the romantic spirit of the antebellum era. Remarkable plantations, historic sites and imposing pillared mansions will transport you back in time on this enlightening journey.
VESSELS:
American Duchess, American Queen
DATES: Aug 25, Sep 8, 22; Oct 6, 20; Nov 10, 17; Dec 1
FARES:
from 
$2,299
$2,149 per person*
LEARN MORE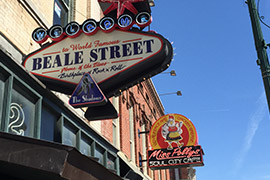 MEMPHIS TO NEW ORLEANS
Explore the land of Delta blues and Southern belles. This journey showcases the diversity and drama of the Lower Mississippi River. Whether you choose to take advantage of included excursions or delve deeper into culture and history on an optional premium experience, this voyage will give you an unforgettable taste of the South.  
VESSELS:
American Duchess, American Queen
DATES: Sep 1, 15, 29; Oct 13, Nov 3, 10, 17
FARES: from $2,299 $2,149 per person*
LEARN MORE
*Save $1,000 per stateroom ($500 per person) on any cabin on the following
American Duchess
2019 voyages: 9/15, 10/13, 10/20, 10/27, 11/3, 11/10, 11/17. Save $1,000 per stateroom ($500 per person) on cabin category C or above or save $300 per stateroom ($150 per person) on cabin categories D or E on the following
American Queen
2019 voyages: 8/25, 9/1, 9/8, 10/6, 10/20, 11/10, 11/17, 12/1.
Offer expires 8/31/19, or when no valid cabins remain. Valid on new, paid-in-full bookings. Singles booked in double-occupancy cabins will receive double the discount. Not valid on group bookings or existing reservations. Cannot be combined with other promotions or discounts. Promotional fares and amenities are capacity-controlled, may vary by sailing and may be withdrawn without notice. Cruise fares quoted are in U.S. dollars, are per person and do not include government taxes and fees, port charges, gratuities, insurance, personal expenditures or transportation costs incurred while traveling to and from embarkation ports. Not responsible for errors or omissions. Additional terms and conditions may apply. Call for details, and mention Offer Code 2019 SAVINGS.
© 2019 American Queen Steamboat Operating Company, LLC