Fwd: Where I Love: Milos, Greece
Our Destination Expert Alyssa had lots to write home about on her recent trip to Greece, especially when it came to her now-favorite beach island. 
"A photographic hot spot in the Cyclades, a walk through the otherworldly Sarakiniko made me feel as though I'd been transported to the moon. Sculpted by volcanic eruptions, it offers an inlet of stunning white rock formations, a chiseled archway, and crevices perfectly carved to capture the light of both the sun and moon – it's a sight to see anytime, day or night.
We ventured to the outskirts of Trypiti to visit the Catacombs of Milos, a place of refuge for early Christians fleeing persecution by the Romans. Ducking through the labyrinthine alleyways of porous carved rock, we slowly inched along behind our guide, peering through windows with no natural source of light, trying to imagine living in this underground world."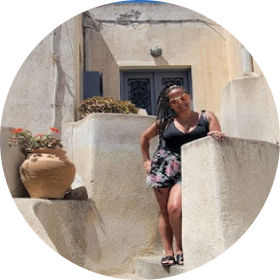 Read more about Alyssa's Island escape here, and speak to a Destination Expert today to plan your clients' Grecian vacation around this unmissable island.